Guttering Repairs in Ballinasloe
If you need someone for repairing gutters in Ballinasloe, you can rely on Steve and his team to provide a reliable and affordable guttering repair service.
No guttering job is too large or too small for Steve and his team who work uPVC. They provide package deals on uPVC gutter, soffit and fascia replacements.
From uPVC guttering to seamless, aluminum and cast iron gutters, they do it all and they do it a price you can afford.
Along with the usual repair work which can involve sealing joints, fixing loose or broken downpipes and attaching new brackets, they can seal guttering to ensure a longer lasting system.
They seal the guttering using a sealant specially formulated for uPVC guttering systems. This helps to prevent the gutters from coming disconnecting out of their joiners along with the prevention of moss buildup in the gutters.
Call now on 0906 616402 for guttering repairs in Ballinasloe. Same day estimates, best prices in County Galway!
A guttering specialists like Steve will provide you with same day estimates for all types of work on uPVC gutters, soffits and fascia.
Along with the repair work, they carry out a quality installation service for customers in Ballinasloe that would like to replace their old guttering systems.
A range of choices of colour which includes white, grey, black, brown and red. Style choices include square guttering, ogee, rounded gutters and more.
They can provide samples during the installation so you can be comfortable deciding which style of guttering you would like to have fitted to your home.
They have established an outstanding reputation as a guttering company that provides quality work at very reasonable prices. Why not call them today to see what they can do for you.
Soffits and Fascia Replacements
Want to get rid of your old soffits and fascia? Why not call Steve to schedule a free estimate on repairing or replacing your old soffits & fascia.
They can provide you with a variety of options to ensure that the overall look will blend in with your roofline and existing guttering.
With a new soffit or fascia installation, they will remove all the old system, visually inspect the timber underneath and replace it with new high quality marine ply if it is needed.
When it is 100% watertight, they will put up the new fascia and soffit boards. Alongside this service, they will vent the system for you to make sure that it can breathe properly.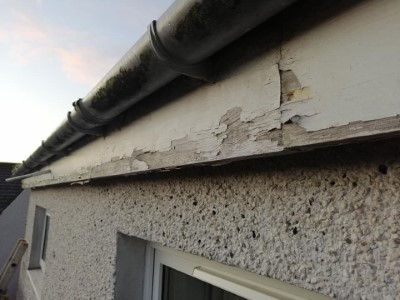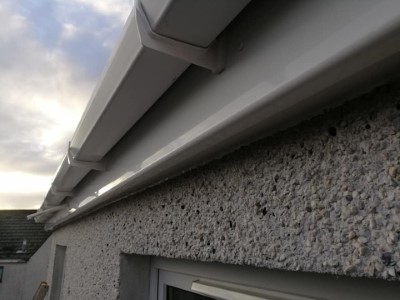 Gutters, Soffits, Fascia, Dry Verges, Cladding
Previously Completed Installations and Repairs
View some previous installation and repair work by Steve and his team. Your local and trusted guttering contractor for Ballinasloe, Loughrea and all the surrounding regions in Galway.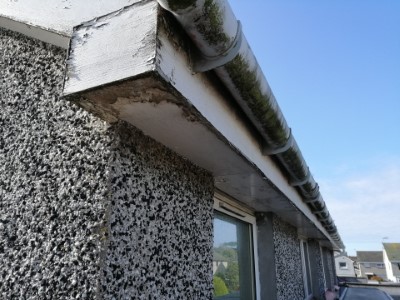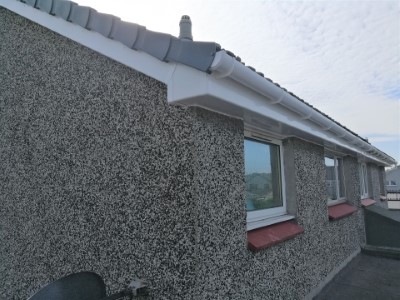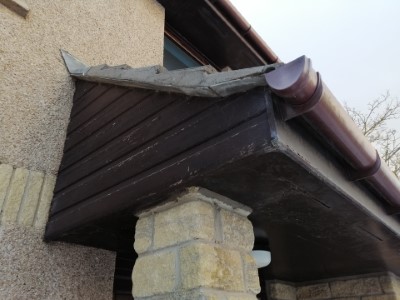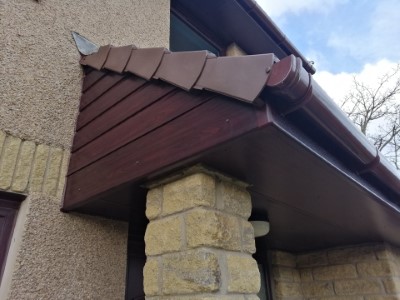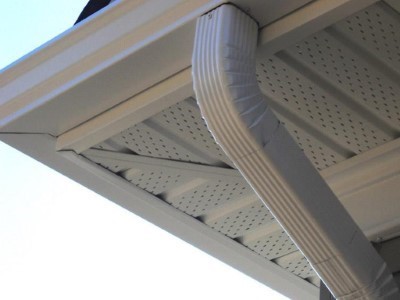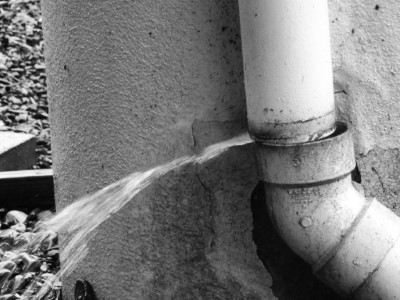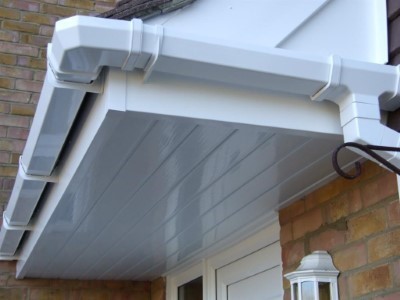 FREE SAME DAY ESTIMATE - DISCOUNTS FOR RETIRED PEOPLE
Gutter Repairs Ballinasloe | Fascia and Soffit Replacements

If you need gutter repairs call 0906 616402 to get help today. Our guttering company specialise at working with uPVC gutters, cleaning gutters, soffits and fascia repairs and more. Very good reputation as local guttering contractors in Ballinasloe.